"Adventure in Ventriloquism"
Kids 6-12 and their families will love an "Adventure in Ventriloquism" as they take a time machine into the past and travel to Dr. Frankenstein's castle where Mark and friends recreate the famous experiment. Not only do kids participate in the program, but Mark provides special sound effects and surprises.  Great laughs are added with Pansy, the baby chimpanzee, and Willy Worm, the bookworm.  Laughs keep coming as a member of the audience is invited on stage to become a "live" puppet.
"Adventure in Reading"
Willy Worm takes kids on an "Adventure in Reading" where they not only explore how reading opens up a world of learning, but also why reading is important. They also learn about "classics" and how to use their imagination. A highlight is when Willy tells them a hilarious "fractured" version of a story he has just read. Kids are amazed when a drawing of a classic book comes to life before their eyes.
"Colorado History and Classic Books"
History and learning is great fun for grades 4-9.  "Torrance N. Tabor," a mining prospector from the early days of Colorado, together with "Buckaroo Buddy", a wagon trail master, take kids on a historical journey that is fun, funny and educational. They will also learn about classic books and enjoy the re-creation of the Frankenstein operation.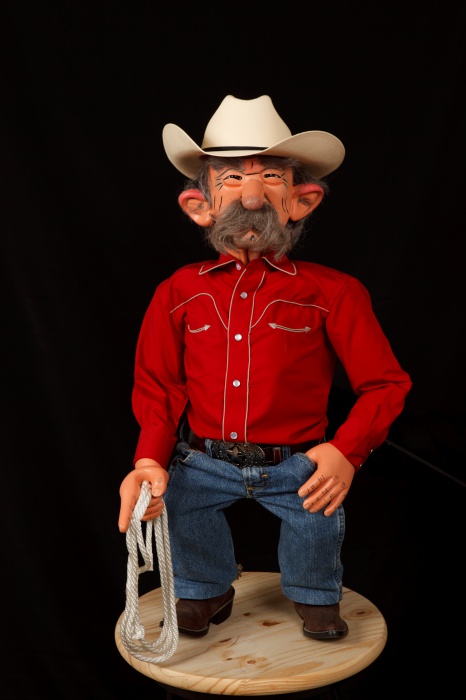 "Puppet and Ventriloquism Workshops"
Workshops provide a wonderful opportunity for kids to explore the art of puppetry and ventriloquism.  In many ways puppetry incorporates most of the performing arts:  theatre, acting, music, staging and scripting.  Workshops are tailored to the client's needs—from a 1 hour tutorial to six 1 ½ hour sessions which includes lessons of voice, puppet manipulation / synchronization,  puppet making, storytelling and scripting, staging and ventriloquism.  Lots of learning tools including video clips, live demonstrations, hands-on playing with puppets, actual student performances, puppet making, power point and much, much more.
A favorite at Elementary Schools and Scouts:
Parr, Lincoln Academy, St. Mary's Academy, Teller, Wyco, Steck, Eldorado, Larkspur, Lumberg, North Mor, Palmer, Hay, Federal Heights, Fletcher Miller, Clayton, Twain, Coronado Hills, Cottonwood, Greenwood, Dartmouth, Monaco, F.M. Day, Cory, Alice Terry, South, Fulton, High Plains, Graland McElwain, Polton, Stedman, Bradley, Ashley, Bromwell, Goddard, Pitt-Waller and many more!